A new Be Mine Game Bundle - This time in a Special Edition.
All games include a Steam Key + Steam Trading Card!
plus Soundtracks and Music!
This game bundle contains
Zombie Driver HD
Insane mix of cars, speed, explosions, blood and zombies!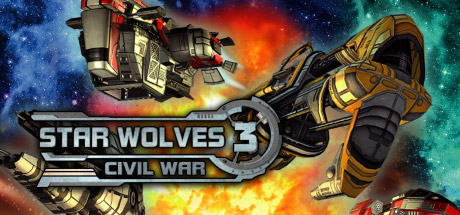 Star Wolves 3: Civil War
Large-scale battles have become a vestige of the past, depleting resources of conflicting parties. Settled space, where welfare and order had reigned, has become a cemetery for dead ships which is flooded with pirates and adventurists.
Hamilton's Great Adventure ‐ + DLC
Hamilton's Great Adventure will introduce Ernest Hamilton, the great explorer, and his friendly bird Sasha, on their quest that will remain secret to not spoil the story.
MacGuffin's Curse
Help Lucas sneak and smash his way through this comedy-puzzle-adventure with hilarious dialogue, charming hand-drawn art and huge replay value.
Tower Wars
Multi-player tower defense! The game combines elements of tower defense, real-time strategy, and all-out multi-player mayhem to bring you a completely unique experience!
Krater
Krater is a real-time squad based dungeon crawler. It combines fast paced combat, tactical squad management, crafting, and questing all seen from a classic RTS perspective.
Fortix
Can you reclaim your ancestors' land?Evil forces have taken over the once fertile land of Fortiana. You are the only one who can storm the castles and claw it back from the hordes of dragons. Experience a new type of strategy and arcade
Ravaged - Zombie Apocalypse
Ravaged: Zombie Apocalypse brings zombies into the game for the first time.It delivers new maps and modes stacked with a wild assortment of super aggressive zombie types.The player's objective is to get the hell out of the zombie infested areas -