A new Be Mine Bundle with 11 Games for Windows, Mac and Linux. (7 games for Steam)
Containing The Dark Eye: Drakensang ("Das Schwarze Auge"), Blood Bowl® - Legendary Edition, Patrician IV in a Steam Special Edition ("Patrizier 4"), Slam Bolt Scrappers, Fairy Bloom Freesia, Paranautical Activity, Constant C, RADical ROACH and Karateka
Possibly an instant buy! 😉
This game bundle contains
Fairy Bloom Freesia
Take control of Freesia as she protects Lita Forest by beating the living daylights out of enemies invading the forest!
The Dark Eye: Drakensang ‐ Das Schwarze Auge
Drakensang is a third-person party-based RPG based on the pen & paper role-play rules of The Dark Eye. Drakensang is the first PC game for over 10 years to be based on Germany's most successful and popular role-play system. Drakensang builds on the
Blood Bowl: Legendary Edition
Blood Bowl: Legendary Edition is the ultimate Blood Bowl edition! 12 new playable races join the 8 races already available in the 2009 edition.Thus, Blood Bowl fans will find all their favorite races from the original board game.Undeads, Amazons,
Primordia
Ages have passed since legendary Man walked the planet. Now, in the desolate wastelands beyond the city of Metropol, a solitary robot named Horatio jealously guards his freedom and independence.Primordia is a point-and-click adventure game that combines the challenge and depth of the classics with a streamlined interface and a player-friendly design: puzzles emphasize logical thinking and exploration, rather than trial and error or endless backtracking.The game features over fifty hand-drawn rooms to explore, dozens of distinctive characters and complex machines to interact with, and gorgeous painted cutscenes to soak in. And, as some might note, it features a sarcastic floating sidekick named Crispin.Primordia is a sci-fi adventure with an in-depth story and a philosophical bent.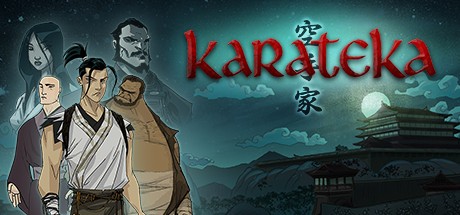 Karateka
From PRINCE OF PERSIA creator Jordan Mechner, the original side-scrolling karate classic comes to Steam with art by Jeff Matsuda (The Batman) and music by Grammy-winning composer Christopher Tin (CIVILIZATION IV).
Paranautical Activity
Paranautical Activity combines the classic FPS action of games like Doom and Quake, with the randomness and difficulty of modern roguelikes like Binding of Isaac and Spelunky.
Patrician IV: Rise of a Dynasty
Rise of a Dynasty is the expansion for Patrician IV.Patrician IV - Rise of a Dynasty brings a comprehensive package of improvements and new features to the best-selling Patrician IV including online multiplayer and new scenarios.
Patrician IV ‐ Steam Special Edition
You are a merchant in northern Europe in the late Middle Ages when the Hanseatic League was flourishing. Your goal is to rise to the most successful and influential member of the Hanse, ultimately being elected Elderman, leader of the trading league.
Guncraft
Block and Load! Combining the addictive nature of block building sandbox games with the speed and competition of modern first-person shooters, Guncraft takes voxel-based gaming to a whole new level. Players can create maps and arenas based on anything ...
Eleusis
A 3d first-person exploration based adventure game which takes place in an abandoned village in Greece.
RADical ROACH
RADical ROACH is a fast paced shoot em' up, set minutes after nuclear hell falls from the sky engulfing all but a few tough little bugs.
Slam Bolt Scrappers
Race your opponents to build the most powerful towers in Slam Bolt City.
Constant C
Constant C is a 2D Puzzle Platform game.The game's two core gameplay mechanics are the Gravity Shifting and the Time Field, using these two mechanics to control the game's various objects momentum to complete each level.Take the sci-fi art