Groupees - Be Mine 8 Game Bundle
A new Be Mine Bundle with 11 Games for Windows, Mac and Linux. (7 games for Steam)
Containing The Dark Eye: Drakensang ("Das Schwarze Auge"), Blood Bowl® - Legendary Edition, Patrician IV in a Steam Special Edition ("Patrizier 4"), Slam Bolt Scrappers, Fairy Bloom Freesia, Paranautical Activity, Constant C, RADical ROACH and Karateka
Possibly an instant buy! 😉
This game bundle contains
Primordia
Life has ceased.
Fairy Bloom Freesia
Take control of Freesia as she protects Lita Forest by beating the living daylights out of enemies invading the forest!
The Dark Eye: Drakensang ‐ Das Schwarze Auge
Drakensang is a third-person party-based RPG based on the pen & paper role-play rules of The Dark Eye.
Blood Bowl: Legendary Edition
Blood Bowl: Legendary Edition is the ultimate Blood Bowl edition!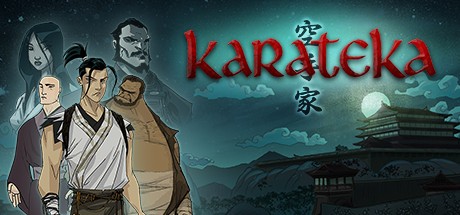 Karateka
From PRINCE OF PERSIA creator Jordan Mechner, the original side-scrolling karate classic comes to Steam with art by Jeff Matsuda (The Batman) and music by Grammy-winning composer Christopher Tin (CIVILIZATION IV).
Paranautical Activity
Paranautical Activity combines the classic FPS action of games like Doom and Quake, with the randomness and difficulty of modern roguelikes like Binding of Isaac and Spelunky.
Patrician IV: Rise of a Dynasty
Rise of a Dynasty is the expansion for Patrician IV.
Patrician IV ‐ Steam Special Edition
You are a merchant in northern Europe in the late Middle Ages when the Hanseatic League was flourishing.
Eleusis
A 3d first-person exploration based adventure game which takes place in an abandoned village in Greece.
RADical ROACH
RADical ROACH is a fast paced shoot em' up, set minutes after nuclear hell falls from the sky engulfing all but a few tough little bugs.
Slam Bolt Scrappers
Race your opponents to build the most powerful towers in Slam Bolt City.
Constant C
Constant C is a 2D Puzzle Platform game.