A game & music bundle!
This bundle contains the games The Music Machine, Vangers, You Are Not A Banana, Stranded In Time, MadSpace: To Hell And Beyond, Vampire Of The Sands, Pongo, Space Sleuth, Elmobo - Amiga Days (Remasters) - Volume 2 and Detective Ross – Episode 01: A Pi in Paris.
All games are playable on your Windows PC. Selected titles are also available on Mac, Linux or Android. 2 games contain Steam Trading Cards. Grab the complete bundle for only $2.
This game bundle contains
The Music Machine
A teenaged girl and the vindictive ghost that's possessing her deal with cosmic mysteries and interpersonal struggles in this character-driven narrative-focused horror adventure.
Stranded In Time
Stranded In Time takes you on a fun and exciting adventure to explore a mystery out of this world!
Vangers: One for the Road
Mind-altering sandbox game that can be described as a racing role-playing adventure game with a complicated storyline.
MadSpace: To Hell and Beyond
News has come back to Earth of an intergalactic war rapidly approaching.
Pongo
Pongo is a 3D action platformer that combines pogo stick jumps with strategic FPS combat.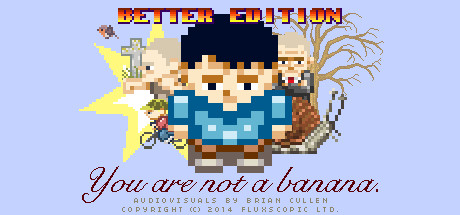 You Are Not A Banana
You Are Not A Banana is set in everyday life and has a sprinkle of imagination and humor.
Vampire of the Sands
Vampire of the Sands is a punishing action dungeon-crawler with roguelike elements.
Detective Ross - Episode 1: A private in Paris
In "Detective Ross – Episode 01: A PI in Paris" you play Mark T.
Space Sleuth
Space Sleuth is a 3D point and click adventure targeting PC and touch screen devices (currently released for PC only).
Epic Bundle collects and presents awesome GAME bundles, the cheapest GAME deals, and the hottest GAMES for FREE in an unique way. Find the greatest bundles by Humble Bundle, Fanatical / Bundle Stars, Indie Gala, Stack Social, and many more, and save money buying bundled games, e-Books, and software.