A game & music bundle!
This bundle contains the games The Music Machine, Vangers, You Are Not A Banana, Stranded In Time, MadSpace: To Hell And Beyond, Vampire Of The Sands, Pongo, Space Sleuth, Elmobo - Amiga Days (Remasters) - Volume 2 and Detective Ross – Episode 01: A Pi in Paris.
All games are playable on your Windows PC. Selected titles are also available on Mac, Linux or Android. 2 games contain Steam Trading Cards. Grab the complete bundle for only $2.
This game bundle contains
The Music Machine
A teenaged girl and the vindictive ghost that's possessing her deal with cosmic mysteries and interpersonal struggles in this character-driven narrative-focused horror adventure.
Stranded In Time
Stranded In Time takes you on a fun and exciting adventure to explore a mystery out of this world! Play as Olivia - a young woman from a big city - who joins her uncle Peter and writer Nick on an exploration of an abandoned church that hides a secret ...
Vangers: One for the Road
Mind-altering sandbox game that can be described as a racing role-playing adventure game with a complicated storyline. You'll find a unique atmosphere, complete freedom and lots of gameplay hours to figure out what's the game is all about.
MadSpace: To Hell and Beyond
News has come back to Earth of an intergalactic war rapidly approaching. There is only one hope left. You.
Pongo
Pongo is a 3D action platformer that combines pogo stick jumps with strategic FPS combat. Grab your Pongo, a tool usable as either a pogo stick or a gun, and traverse the vast islands of Flubber.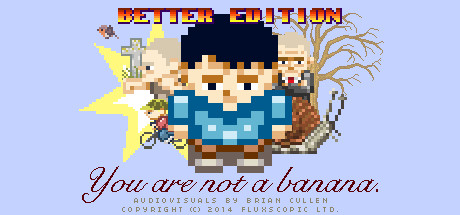 You Are Not A Banana
You Are Not A Banana is set in everyday life and has a sprinkle of imagination and humor. The audiovisuals (free OST included) seek to evoke nostalgia for the 80s and 90s. This short form experimental game unfolds as a sequence of thought provoking
Vampire of the Sands
Vampire of the Sands is a punishing action dungeon-crawler with roguelike elements.
Detective Ross - Episode 1: A private in Paris
Story In "Detective Ross – Episode 01: A PI in Paris" you play Mark T. Ross, an American detective of investigation who has recently set up his office in Paris, France.One day, a mysterious and powerful businessman asked him to investigate
Space Sleuth
Space Sleuth is a 3D point and click adventure targeting PC and touch screen devices (currently released for PC only). Play as Detective Donaldson aboard the MarsX spaceship who is enlisted to find a missing crew member, Marley. As Detective Donaldson,