The epic story of Gothic!
The full award-winning Gothic Series including all 3 parts & the Addon! Immerse yourself in a huge living and breathing environment, meet unique characters and experience the epic story of Gothic.
Hint: Don't miss the epic Humble MONTHLY bundle ❤
This game bundle contains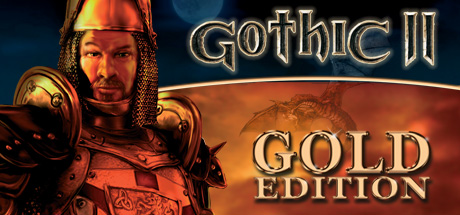 Gothic II: Gold Edition
Gothic II: Gold Edition brings together the excitement of Gothic II and the add-on Night of the Raven to your fingertips! You have torn down the magical barrier and released the prisoners of the Mine Valley. Now the former criminals of the forests and mountains are causing trouble around the capital of Khorinis.
Gothic
War has been waged across the kingdom of Myrtana. Orcish hordes invaded human territory and the king of the land needed a lot of ore to forge enough weapons, should his army stand against this threat. Whoever breaks the law in these darkest of times is sentenced to serve in the giant penal colony of Khorinis, mining the so much needed...
Gothic 3
A nameless hero becomes a legend! Myrtana, a world in upheaval: overrun by orcs from the dark lands in the north, King Rhobar is defending Vengard, the former stronghold of the humans, with his last troop of followers.
Epic Bundle collects and presents awesome GAME bundles, the cheapest GAME deals, and the hottest GAMES for FREE in an unique way. Find the greatest bundles by Humble Bundle, Fanatical / Bundle Stars, Indie Gala, Stack Social, and many more, and save money buying bundled games, e-Books, and software.