3 Games, 1 Bundle!
From Injustice: God's Among Us to Batman: Arkham Asylum, this bundle swoops in to save the day! Fight crime, defend Gotham, and beat up some bad guys - all at a heroic discount at Green Man Gaming.
This deal is part of the current sale.Take a look and don't miss the great deals ! 🙂
This game bundle contains
Batman: Arkham Asylum ‐ Game of the Year Edition
Experience what it's like to be Batman and face off against Gotham's greatest villians. Explore every inch of Arkham Asylum and roam freely on the infamous island.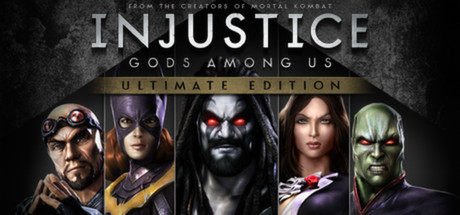 Injustice: Gods Among Us Ultimate Edition
Injustice: Gods Among Us Ultimate Edition enhances the bold new franchise to the fighting game genre from NetherRealm Studios. Featuring six new playable characters, over 30 new skins, and 60 new S.T.A.R. Labs missions, this edition packs a punch.
LEGO Batman: The Videogame
When all the villains in Arkham Asylum team up and break loose, only the dynamic duo is bold enough to take them on to save Gotham City. The fun of LEGO, the drama of Batman and the uniqueness of the combination makes for a comical and exciting adventure in LEGO Batman: The Videogame.
Epic Bundle collects and presents awesome GAME bundles, the cheapest GAME deals, and the hottest GAMES for FREE in an unique way. Find the greatest bundles by Humble Bundle, Fanatical / Bundle Stars, Indie Gala, Stack Social, and many more, and save money buying bundled games, e-Books, and software.