5 freebies for Prime members!
Twitch Prime (which is part of your Amazon Prime) gives away five great FREE games for their subscribers. The games are Superhot, Shadow Tactics, Tales from Candlekeep, Oxenfree, and Mr. Shifty. Additionally Devil May Cry is still available for free too!
Hint: Get the 30-day Amazon Prime "FREE TRIAL" which contains Twitch Prime! ❤
This offer starts Thursday, March 15th.
Hint: Don't miss the epic Humble MONTHLY bundle ❤
We're ... welcoming all of our new members with the introduction of Free Games with Prime, ... that upgrades your membership by giving you a collection of free games every month. ... And be sure to come back in April because our next Free Games with Prime collection will be available. (Tales from the Borderlands, SteamWorld Dig 2, Kingsway, Tokyo 42, Dubwars) -- Official Twitch Blog
This game bundle contains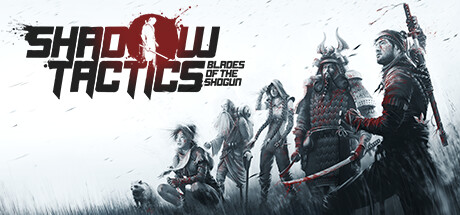 Shadow Tactics: Blades of the Shogun
Shadow Tactics is a hardcore tactical stealth game set in Japan around the Edo period. A new Shogun seizes power over Japan and enforces nationwide peace. In his battle against conspiracy and rebellion, he recruits five specialists with extraordinary skills for assassination, sabotage and espionage.
Oxenfree
Oxenfree is a supernatural thriller about a group of friends who unwittingly open a ghostly rift. You are Alex, and you've just brought your new stepbrother Jonas to an overnight island party gone horribly wrong.
SUPERHOT
SUPERHOT is the first person shooter where time moves only when you move. No regenerating health bars. No conveniently placed ammo drops. It's just you, outnumbered and outgunned, grabbing weapons off fallen enemies to shoot, slice, and maneuver through a hurricane of slow-motion bullets.
Mr. Shifty
Teleportieren Sie sich durch Kugeln und meistern Sie blitzschnelle Angriffe in einer brandneuen Art an Action-Spiel von tinyBuild und Team Shifty! Mr. Shifty folgt einem Teleportationsraubzug, um in das sicherste Gebäude der Welt einzubrechen.
Tales from Candlekeep: Tomb of Annihilation
On the deadly peninsula of Chult, an adventuring party must fight their way through dangerous jungles, labyrinths and dungeons to find and reverse the cause of the death curse. Choose to play as one or more of the four adventurers to face many perilous challenges and deadly foes throughout the quest.