Get 7 Indie Games in a Bundle for small money!
A new pack with various titles including action, platformers, a physics based puzzle, a point-and-click adventure and mini-games!
5 Games redeemable on Steam, 2 on Desura (and on Steam Greenlight). All games for Windows (5 titles also for Mac!)
Pay at least $3.00 to get the complete bundle!
Buyers will get Steam keys for the Greenlight games once they get Greenlit. Please don't forget to vote for them on their Greenlight pages.
This game bundle contains
BasketBelle
BasketBelle is an experimental 2D basketball-based platformer where each Chapter uses the mechanics and idea of basketball in a different way.
CreaVures
Take control of five cute, mystical creatures of miniature proportions called CreaVures. CreaVures always travel in pairs, and they must use their special abilities to help each other solve interesting platforming puzzles.
Not The Robots
You are a robot in an office building. You have to eat furniture and not get caught. A mysterious story unfolds. Not The Robots is this year's most exciting Roguelike Stealth Furniture Eating Simulator. It's a game with random levels, permadeath, and ...
Gish
Gish is a ball of tar. Life isn't easy when you're a 12 pound ball of tar...
Gravity Badgers
Step into the space suit of valiant gravity badger Captain T Bayback as he ventures into the deadly depths of deep space to save his friends, family and the universe itself from the threat of the deadly Evil Honey Badgers, aka the Hellsett.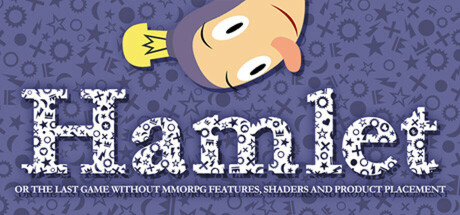 Hamlet or the Last Game without MMORPG Features, Shaders and Product Placement
A wildly original and actually beautiful point-and-click adventure based on a twisted version of William Shakespeare's Hamlet.
Booster Trooper
Booster Trooper, a multiplayer platform shooter, provides tons of fun with its fast-paced action.
POP: Methodology Experiment One
A series of erratic mini-games stylistically tied with the music.