Indie Legends is back!
Award-winners and hugely popular Steam PC games can be found in the awesome Indie Legends 8 Bundle by Fanatical (aka Bundle Stars).
Hint: Don't miss the epic Humble MONTHLY bundle ❤
Each game is redeemable on Steam.
This game bundle contains
Broken Sword 1: Shadow of the Templars (The Director's Cut)
One of the all-time classic adventures, multi BAFTA-nominated "Broken Sword: Director's Cut" pitches sassy journalist Nico Collard, and intrepid American George Stobbart into a mysterious journey of intrigue and jeopardy.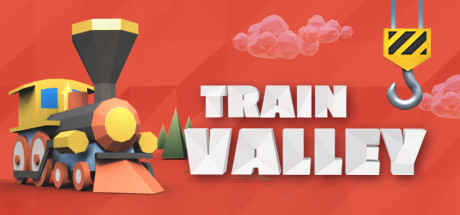 Train Valley
Build railways, manage traffic and stay accident-free. Play in Europe, America, Japan and USSR in 1830-2020. Complete the story mode from the Gold Rush of 1849 to the first manned spaceflight, and then explore the random mode. Management. Construction. Trains. Welcome to Train Valley!
Organ Trail: Director's Cut
Organ Trail is a retro zombie survival game. Travel westward in a station wagon with 4 of your friends, scavenging for supplies and fending off the undead. Members of your party might die of dysentery or you might have to put them down yourself when they get bit.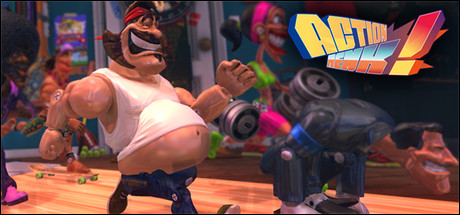 Action Henk
Run, jump and butt-slide into the glorious toy-filled world of Action Henk! Become a master of momentum and defy physics as you race against a band of ragged 90s action figures to once and for all prove that Action Henk is the fastest of them all!
Broken Sword 2: The Smoking Mirror
'Broken Sword - The Smoking Mirror: Remastered' is a stunning update to the multi million-selling original. While investigating a ruthless drug gang, journalist Nico Collard unexpectedly comes across an ancient artifact.
Among the Sleep
Among the Sleep: Enhanced Edition is a new and improved version of the award winning first person horror adventure. In the game you play as a small child trapped in a weird nightmare where you go looking for your mom.
Zombie Driver HD
Insane mix of cars, speed, explosions, blood and zombies!
Fahrenheit: Indigo Prophecy Remastered
Fahrenheit (known as Indigo Prophecy in North America) was a breakthrough in interactive narrative. This newly remastered edition features updated textures in HD, expanded controller support, and is based on the uncut and uncensored international version of the game.
Broken Sword 3: The Sleeping Dragon
An ancient conspiracy. A broken code. An unsolved murder. Welcome to Broken Sword – The Sleeping Dragon, the multi BAFTA-nominated adventure. Once more George and Nico must travel the world, wrestling danger, and piecing together the clues that will unravel the secrets of the Sleeping Dragon.
Epic Bundle collects and presents awesome GAME bundles, the cheapest GAME deals, and the hottest GAMES for FREE in an unique way. Find the greatest bundles by Humble Bundle, Fanatical / Bundle Stars, Indie Gala, Stack Social, and many more, and save money buying bundled games, e-Books, and software.