A new indie game bundle....
This bundle contains Clumsy God, Nary, The Spellbent Keep, Green Ranch, Through Hardships to the Stars, Dawn's Light, Extravaganza Rising and Gates of the Road.
All games are playable on your Windows PC. Selected titles are also available on Mac and Linux. Vote for them on Steam Greenlight, and once greenlit, you'll get a free Steam key!
This game bundle contains
Dawn's Light
After arriving late to his own assassination, his friends are murdered. Now his only shot at revenge lies in a decrepit battleaxe. But is he brave enough to slash through his own insecurities and regrets?
Extravaganza Rising
Fortune favors those bold enough to collect and train tiny monsters. Three brave souls boldly descend into a town ridden with monsters, allies and everything in between. Driven only by the promise of powerful trinkets, unlimited treasure and almost ...
Nary
When the whole world is against you, when even the nearest people leave you alone, wouldn't it be nice to wreck your offenders to death in a brand new action-packed rogue-like runner Nary, accompanied by glorious soundtracks?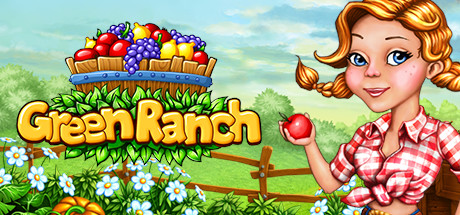 Green Ranch
"Green Ranch" is a very addictive Time Management game settled in the famous farming genre with beautiful graphics, an easy to learn but hard to master gameplay and tons of levels and missions to keep players of all ages entertained for a wonderful - and ...
Clumsy God
Available Now : https://billyslang.itch.io/clumsy-godA dangerous earthquake has befallen your people. They need your assistance to rebuild and replace their fallen structures. Just be careful not to crush anyone along the way... unless that's your
Through Hardships to the Stars
Through Hardships to the StarsYou are the captain of one of many ark ships that have left the earth for search of a new home for humanity. Discover new planets and populate colonies. On the way, you will experience friends and foes, and its up to
The Spellbent Keep
Early Access Available Now: https://billyslang.itch.io/the-spellbent-keepThe Spellbent KeepA First Person, Dungeon-Crawling, Turn-Based, Role-Playing Game.Powerful Dark-Magic is being unleashed upon Raylyn Keep and only a Battlemage
gates of the road
https://hussam.itch.io/gates-of-the-road