The Pure Indie Bundle is giving you 10 games!
From platformers and strategy games, to futuristic racing and puzzling. - Get them all for $4 / €3.69
This game bundle contains
Brainpipe: A Plunge to Unhumanity
What is BRAINPIPE? Is it an otherworldly mind control device, masquerading as a seemingly quaint computer game? Is it a gateway to worlds beyond our own, created by eldritch wizardry and invoked by strange creatures hidden away on uncharted islands in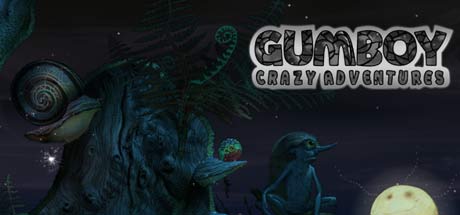 Gumboy Crazy Adventures
Use your rubbery characteristics – rolling, bouncing, jumping, flying and floating in interactive environments: water, wind, rain, teleports, boosts, sticky and slippery surfaces.
Tidalis
Tidalis is a block-based puzzle game with casual appeal, hardcore depth, and an addictive new "streams" mechanic. The game is brimming over with riffs and variants on that core mechanic with 20 game modes, dozens of special blocks and items,
Data Jammers: FastForward
You are a Data Jammer, an elite virtual commando tasked with one purpose: Infiltrate the virtual Vaults of Ouroboros, the Military Industrial Complex, and take down The System!
Shattered Haven
An Environmental Puzzle Game About Family, Grit, and Survival. Grays roam the land, largely in the absence of human interference. These aren't your typical Zed -- theirs is a very different sort of apocalypse. Animals spontaneously transform into
Power of Defense
The players take control of a robot warrior production headquarter between the parallel universes on the one side the world of the humans and on the other side the strange oil-smelling world of the robots.In this game, players are tasked with
Gravi
Control a blue ball of energy. Shoot and swing your way towards victory! An puzzle-platformer that will test your tolerance for pain.
Vitrum
Vitrum is a 3D, first person, puzzle/platform game. The main character is an androit. The android can absorb energy in each of his hands, allowing him to combine different powers.
Iron Grip: Marauders ‐ Free to Play - includes an $10 content coupon!
A online turn-based strategy game with 3D battles.Raid Bosses with your friends in co-operative multiplayer mode, engage in tactical combat and take on exciting quests to become a marauder legend.This bonus title is a Free to Play game!
Lunar Pack (Wake & Lunnye Devitsy)
WOAH! TWO GAMES FOR THE PRICE OF...Lunnye Devitsy is the story of an alien who falls from the moon onto a huge mountainside on the planet below.Explore strange locations, aid mysterious characters and find your way home.Wake is the story of an