The Pure Indie Bundle is giving you 10 games!
From platformers and strategy games, to futuristic racing and puzzling. - Get them all for $4 / €3.69
This game bundle contains
Brainpipe: A Plunge to Unhumanity
What is BRAINPIPE?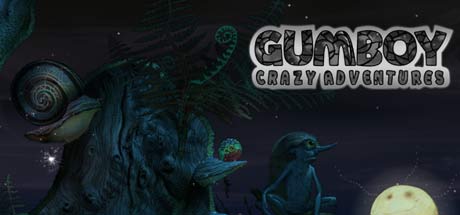 Gumboy Crazy Adventures
Use your rubbery characteristics – rolling, bouncing, jumping, flying and floating in interactive environments: water, wind, rain, teleports, boosts, sticky and slippery surfaces.
Tidalis
Tidalis is a block-based puzzle game with casual appeal, hardcore depth, and an addictive new "streams" mechanic.
Data Jammers: FastForward
You are a Data Jammer, an elite virtual commando tasked with one purpose: Infiltrate the virtual Vaults of Ouroboros, the Military Industrial Complex, and take down The System!
Shattered Haven
An Environmental Puzzle Game About Family, Grit, and Survival.
Power of Defense
The players take control of a robot warrior production headquarter between the parallel universes on the one side the world of the humans and on the other side the strange oil-smelling world of the robots.
Gravi
Control a blue ball of energy.
Vitrum
Vitrum is a 3D, first person, puzzle/platform game.
Iron Grip: Marauders ‐ Free to Play - includes an $10 content coupon!
A online turn-based strategy game with 3D battles.
Lunar Pack (Wake & Lunnye Devitsy)
WOAH!
Epic Bundle collects and presents awesome GAME bundles, the cheapest GAME deals, and the hottest GAMES for FREE in an unique way. Find the greatest bundles by Humble Bundle, Fanatical / Bundle Stars, Indie Gala, Stack Social, and many more, and save money buying bundled games, e-Books, and software.