A new STEAM-Only Game Bundle by Bundle Stars. This time, it contains 10 titles!
You find the Tropico Trilogy (3 games in 1) with an metascore of 85, the puzzle game SpaceChem, Section 8 an FPS and the Action Adventure Insecticide.
Also this bundle contains Imperium Romanum in a Gold Edition, Disciples 3 Resurrection, Dream Pinball 3D, The First Templar in a Steam Special Edition, Dino D-Day and Legendary, also an First person Shooter.
Pay and save - Mystery games - Help charity - Support developers!
This game bundle contains
SpaceChem
Zachtronics Industries is back with an ambitious new design-based puzzle game. Take on the role of a Reactor Engineer working for SpaceChem, the leading chemical synthesizer for frontier colonies. Construct elaborate factories to transform raw materials
Tropico Trilogy
This game combines RTS and simulation elements with a healthy dose of political intrigue and Caribbean flair. Includes Tropico 1 + 2 + 3 (+ Absolute Power).
Dino D-Day
Frantic, multiplayer action involving Nazis and dinosaurs! What are you waiting for? This is World War II as it should have been!
Imperium Romanum: Gold Edition
The city builder strategy game Imperium Romanum is set in the time-honoured Roman Empire. As governor of a Roman province, you will devise a strategy to build a well organised, prosperous and commanding settlement. Its fortune very much lies in your own hands.
Section 8
Fight on epic sci-fi battlefields and dynamically alter the flow of combat in an intense first-person shooter.
The First Templar
Uncover the mysteries behind the Templar Order! Steam Exclusive Edition includes bonus mission "The Arena".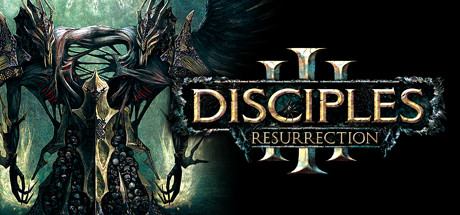 Disciples III: Resurrection
Lead an army of the walking dead. Fallen heroes and monsters will be under your control! Defeat your enemies via dark magic, brute force and courage.
Dream Pinball 3D
Transform your PC into 6 different multi-level 3D pinball machines: Knight Tournament, Monster Castle, Underwater World, Dino Wars, Spinning Rotors and Fantasy.
Legendary
All creatures of ancient myth, legend and lore are real — they've just been sealed away for thousands of years inside Pandora's Box, waiting... When a thief named Deckard is hired to steal an ancient artifact, he unwittingly triggers a war between man ...
Insecticide