A new game pack by Bundle in a Box!
Bundle In A Box is a thematic pay-what-you-want gaming bundle, that helps new games debut, supports charity and directly strengthens creators via the Indie Dev Grant.
Beat the average of $2.94 and get all!
This game bundle contains
The Adventures of Shuggy
A game part platformer, part puzzler. Shuggy boasts a suite of novel play mechanics that are mixed and matched throughout 116 unique single-player levels, each with their own clever twist.
War of the Human Tanks
War of the Human Tanks is a story driven strategy game with a gameplay reminiscent of Battleship and Chess, featuring a story of war, loyalty, sacrifice and human shaped tanks.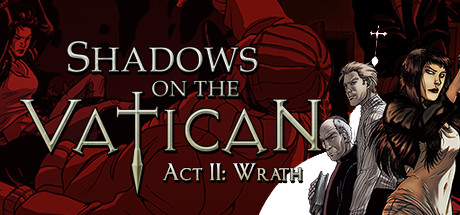 Shadows on the Vatican Act II: Wrath ‐ PRE-ORDER!
When Silvia is hunted by the person behind the attempted murder she was assigned to commit, she knows the only option remaining is to face the deadly conspirator openly. In the heart of the local underworld, Silvia will discover a game of power in which everyone is an expendable pawn...
Delve Deeper & DLC
Eversion
The Princess of the Flower Kingdom has vanished! You´ll discover the hidden lands behind the peaceful kingdom, and come face to face with secrets that will set you on edge!
Stay Dead
Shadows on the Vatican - Act I: Greed
Ex-priest James Murphy answers a mysterious call for help from his friend. James is convinced that his friend is a victim of something shady and sinister.
Fibrillation
Fibrillation is a first person philosophic horror with elements of mysticism for a run-through in one breath. You've got only one chance to play through the whole game with no savings. The main character is called Ewan. He is wandering about mysterious
The 4th Wall
Flibble
Skylight