Twich Prime gives you a great bundle for free! It contains: The Wizardry Bundle, Jotun, Antihero, SteamWorld Dig, and Death Squared.
Hint: You can start a 30-day Amazon Prime "FREE TRIAL" ...this free trial also contains Twitch Prime ...and you can grab the free game! Nice, isn't it? ❤
Twitch Prime gives you GAMES for FREE and freebies. These offers are only available for Prime members. (FREE TRIAL links below!) You can claim these freebies from your Twitch dashboard. Simply click on the "CROWN" icon in the top right corner and claim them.
Hint: Try "TWITCH PRIME" for FREE - Simply start the 30-day Amazon Prime "FREE TRIAL" (contains Twitch Prime!)
★ USA: 30-day Amazon & Twitch Prime trial
★ UK: 30-day Amazon & Twitch Prime trial
★ Germany: 30-day Amazon & Twitch Prime trial

Btw: Amazon & Twitch Prime is also giftable 🙂
This game bundle contains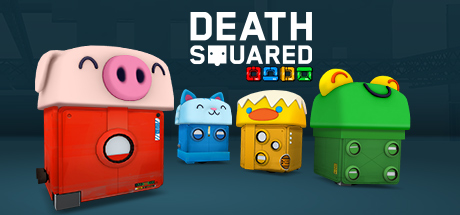 Death Squared
Death Squared is a co-op puzzle game about cooperation, communication, and robot explosions. You should buy it!
SteamWorld Dig
SteamWorld Dig is a platform mining adventure with strong Metroidvanian influences. Take the role of Rusty, a lone mining steambot, as he arrives at an old mining town in great need. Dig your way through the old earth, gaining riches while uncovering the ancient threat that lurks below...
Wizardry 8 ‐ Wizardry VIII
A New Wizardry for a New GenerationThe universe is in the throes of violent upheaval and change. Vast and mysterious forces are preparing for the final confrontation. A small group of heroes from distant lands must plunge into the heart of the maelstrom, to uncover long-forgotten secrets, and bring about a new era.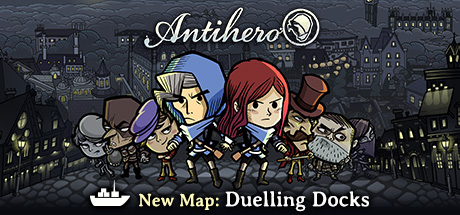 Antihero
Run a Thieves Guild in a gas-lit Victorian city! Antihero is a fast-paced digital board game with an (Oliver) Twist. Recruit street urchins, hire thugs, start a gang, upgrade your guild, steal everything... and bribe, blackmail, and assassinate your way to victory.
Jotun: Valhalla Edition
Jotun is a hand-drawn action-exploration game set in Norse mythology. In Jotun, you play Thora, a Viking warrior who died an inglorious death and must prove herself to the Gods to enter Valhalla. Impress the Gods!
Wizardry 7: Crusaders of the Dark Savant ‐ Wizardry VII
For the First TimeOutdoor CampaignsFull Soundtrack and EffectsTrue Point & Click Mouse InterfaceAuto-MappingUnprecedented Depth of StoryBegin your adventure in Crusaders of the Dark Savant. Import your characters from Bane of the Cosmic Forge or create a new party capable of surviving the rigors of a strange alien world.
Wizardry 6: Bane of the Cosmic Forge ‐ Wizardry VI
FULL-COLOR ANIMATED graphics DIGITIZED sound (NO add-on cards required)HARD DISK supported11 Races, 14 Professions (with rankings!)Weaponry, Physical and Academia SkillsSix Spellbooks, 462 CombinationsNon-Player CharactersAn arsenal of over 400 researched itemsVaried Fighting ModesPrimary and Secondary AttackContinuous JourneyUnlimited...
Epic Bundle collects and presents awesome GAME bundles, the cheapest GAME deals, and the hottest GAMES for FREE in an unique way. Find the greatest bundles by Humble Bundle, Fanatical / Bundle Stars, Indie Gala, Stack Social, and many more, and save money buying bundled games, e-Books, and software.